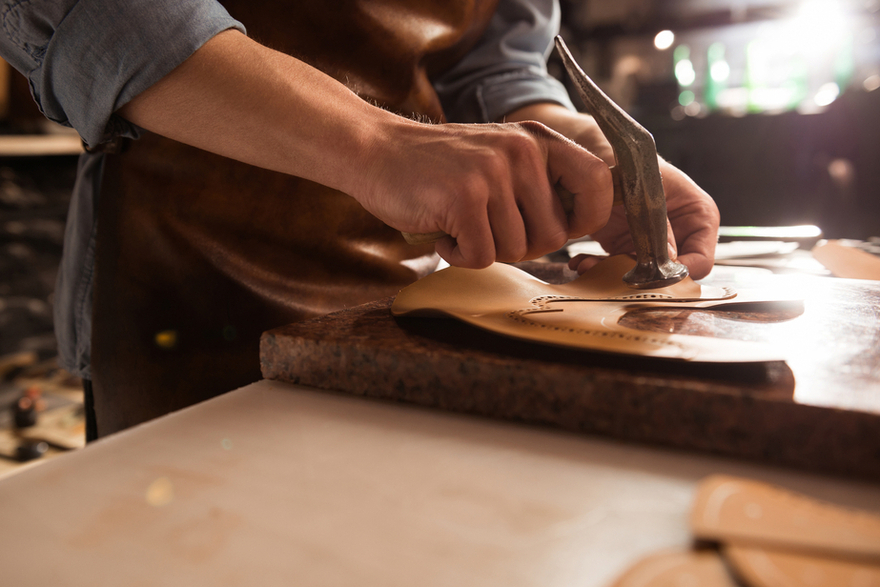 Durable, stable in form, and low in price, peccary, or leather taken from the skin of the wild boar, is an firm favourite when it comes to producing sturdy footwear.
Peccary is relatively low in quality compared to leather taken from horses, goats, and cows. As a result, this wild boar leather is often used to make relatively inexpensive types of shoes.
Nevertheless, peccary is durable and stable in form, making it an excellent choice for producing everyday footwear. This gleaming leather is distinguished by its characteristic grain pattern, marked by large hair pores.
Cuts of peccary typically measure 0.7 to 1.5 square metres. Only a fraction of each cut can be used in shoe production, since only pieces taken from the centre can be used to make shoe uppers. Peccary is either vegetable- or chrome-tanned. Vegetable-tanned cuts of this leather are left undyed, whereas chrome-tanned cuts are usually fully-dyed.
Find peccary leather gloves at Shoepassion.com
Handmade gloves for men & women ★ Various styles & designs ★ High quality ★ Fair & sustainably produced in Europe ★ Exellent value for money ★ Many models on sale