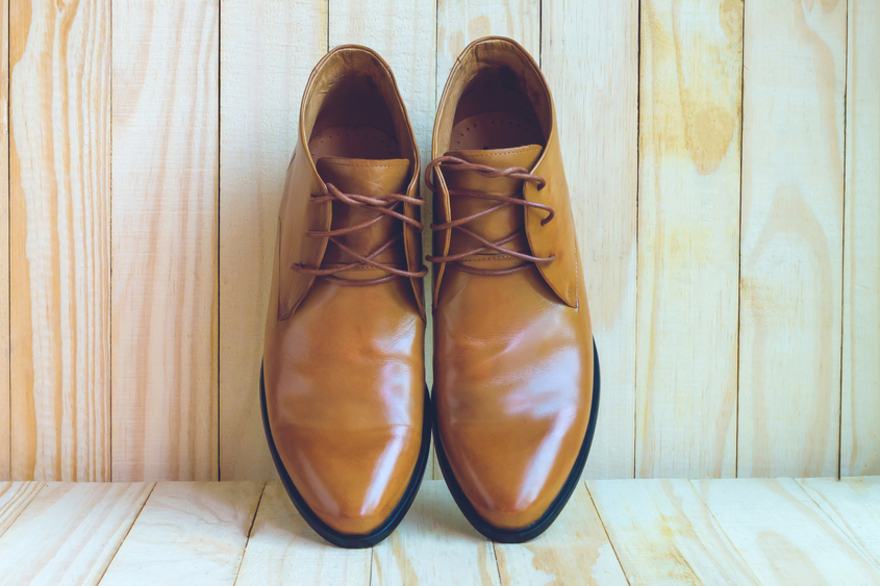 Oxford shoes were already being produced in Oxford, England as early as 1830; they're thus considered the English shoe par excellence. Moreover, they're considered the most elegant type of men's shoe. Festive occasions are their natural habitat.
Legend has it that students at Oxford College made the oxford shoe popular in the mid-19th-century. Prior to this, high and mid-calf boots were considered the height of chic in the world of men's fashion; the scholars of Oxford saw in the oxford, a laced half-shoe, a better means of expressing their sense of style.

The oxford has been an integral part of men's fashion since the 1920s
Around 1860, the oxford gained popularity as a classic summer shoe. At this time, its sole was still quite thin and offered hardly any protection against adverse weather conditions. In the early 1920s the thick-soled oxford shoe came into fashion. These models defied bad weather and established a firm foothold in men's fashion, one that they've held ever since.
Today the oxford is considered the most elegant type of men's shoe; it belongs in every man's shoe collection. Oxford shoes are characterized by their closed lacing, which usually consists of five pairs of eyelets. Ideally, then, the oxford has a smooth, unified appearance. Only the upper edge of the tongue is exposed; this creates a far more elegant effect than do men's shoes featuring open lacing, such as the derby or the blucher.
Various models, one common ground: oxford shoes are pure elegance
For oxford shoes, broguing is largely dispensed with; these types of shoes already exude pure elegance through their clean lines, narrow shape and smooth surface. Unadorned oxford shoes are known as plain oxfords. Models that feature an additional seam running across the tops of the toes are known as cap toe oxfords.
Mention should also be made of wholecut and seamless oxford shoes, which represent the height of minimal elegance. Wholecut refers to oxfords that, in addition to the seam at the edge of the shaft, only feature a single visible seam at the heel. Seamless oxfords, on the other hand, lack even that heel seam; as a result, these models require more leather, to say nothing of expert craftsmanship. Wholecut and seamless oxfords are usually custom-made.
Fred Astaire knew: oxford shoes perfectly suit a tuxedo
The oxford's narrow fit and closed lacing make it far too formal for leisure wear. Meanwhile, it's an excellent match for pinstripe suits, guaranteeing its wearer an elegant appearance. Whether they're worn to a festive occasion or to a business event, oxford shoes are the hallmark of style-conscious sophistication. Fred Astaire, an immense acting talent and commensurate gentleman, was well aware of this, and counted oxford shoes among his favourite kinds of footwear.
The typical oxford is made of black calfskin, and pairs perfectly with a tuxedo. Dark brown oxford shoes are a wonderful match for anthracite, navy blue, or dark brown suits.
A final tip: oxford shoes especially suit narrow feet with low arches.
Additional types of shoes
Find out more about interesting shoe terms in our shoe glossary.
Handmade Business Shoes at Shoepassion.com
Office Shoes for men & women ★ Various styles & designs ★ High quality ★ Fair & sustainably produced in Europe ★ Exellent value for money ★ Many models on sale