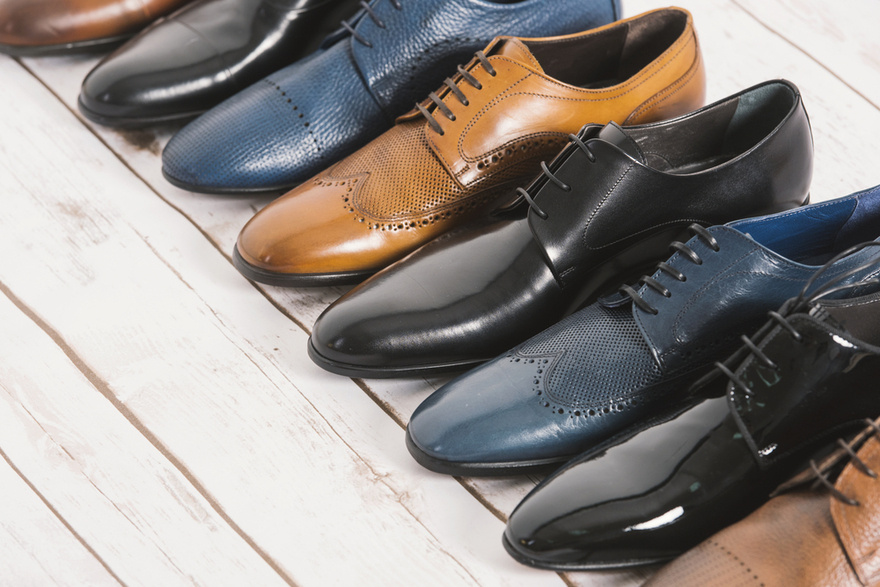 Classic types of men's shoes don't merely differ from one another in appearance, but also in closure and decoration.
Shoes are usually classified by their types of closure. There are buckled shoes (monk strap), slip-on shoes (loafer, moccasin), and lace-up shoes (oxford, derby, blucher, budapester). The latter category can be further divided into different kinds of lacing: open (blucher, derby) and closed (oxford).
A further distinguishing criterion is the number of parts used to make the shoe upper. For the simplest slip-on shoe varieties, the upper consists of a single piece of leather. On the other end of the spectrum, budapester shoes (an open-laced variety) consist of a vamp, side pieces, and en external heel cap. Vamps can furthermore be divided by a straight or winged toe cap, or by various vamp inlays.
Types of shoes:
Handmade leather Shoes at Shoepassion.com
Classic Style Shoes for men & women ★ Various styles & designs ★ High quality ★ Fair & sustainably produced in Europe ★ Exellent value for money ★ Many models on sale