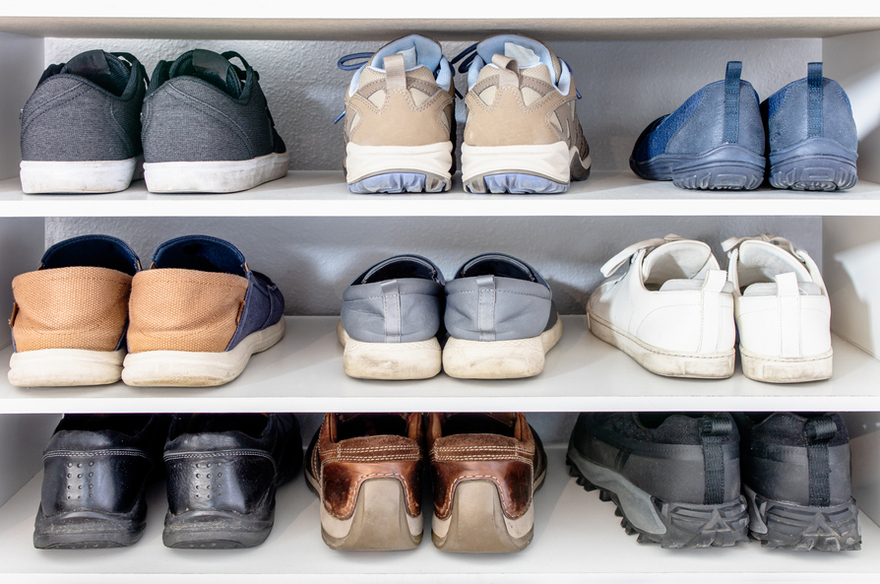 Synthetic materials have been conquering the world of footwear. Inexpensive discount shoes, produced en masse, are made of such materials and are glued—not stitched—together. The 20th century also saw the rise of changing consumer demands, which led to the creation of the health shoe.
New technological breakthroughs shaped shoe history in the 20th century. While leather was previously always vegetable-tanned, meaning its qualities could only be manipulated to a limited extent, new tanning methods involving chrome salts were developed during this century and opened up a whole new world of men's shoe production.
At the same time, leather was made more durable than ever before with the use of newly-invented shoe polishes. Stored in tin cans, these remain popular to this day, and are used to nourish shoe leather. This special special component of shoe care not only created job opportunities for shoe shine boys but also kept shoes looking radiant.
Gluing replaced stitching
The invention of new thermoplastic rubbers as well as other synthetic materials in the 20th century led to significant cost reductions in men's shoe production. Gluing replaced stitching, which in turn allowed more people to afford more shoes more frequently. The corresponding decrease in shoe quality actually makes frequent shoe purchases a necessity. While these kinds of shoes are comparatively inexpensive, their long-term value is far less high than that of Goodyear-welted men's shoes. In other words, the less a shoe costs, the less durable that shoe is.
Sports shoes, first developed at the start of the century, first achieved mass appeal in the 1960s. Known for their extreme wearing comfort and available in a wide range of designs, trainers number among the most popular leisure shoes worldwide.
Health shoes are a recent trend
While men's shoes of the preceding centuries were often richly decorated, thereby indicating the social status of their wearer, sleek and minimal men's footwear was all the rage in the 20th century. The last few decades of the century, though, saw a rising interest in shoe functionality over aesthetic considerations. So-called health shoes came onto the scene, promising to support consumers' foot health. Birkenstock sandals stood at the forefront of this movement.
Important Eras of shoe history
Handmade Leather Shoes at Shoepassion.com
Classic Shoes for men & women ★ Various styles & designs ★ High quality ★ Fair & sustainably produced in Europe ★ Exellent value for money ★ Many models on sale