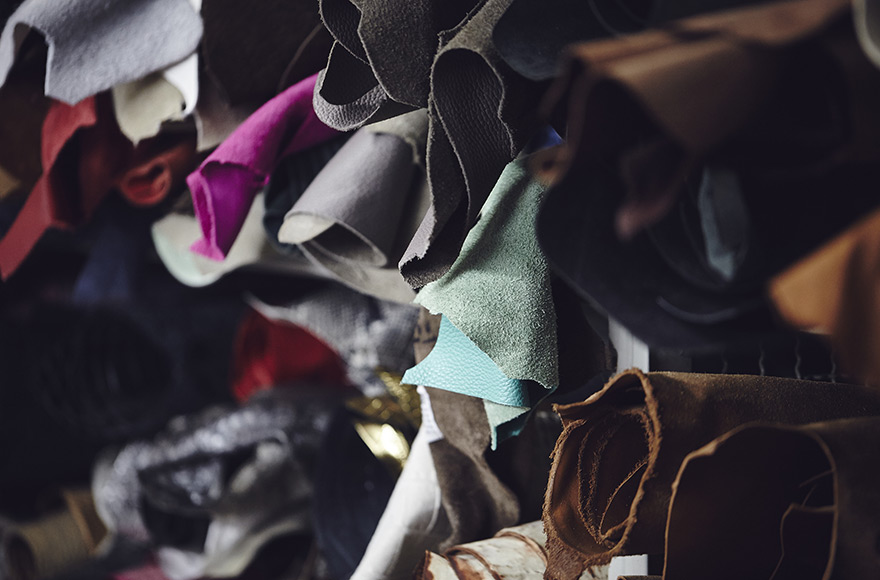 More than 50 percent of all shoes sold in Germany come from China – closely followed by Vietnam, India, and Indonesia. The average cost of producing a pair of these shoes in factories in the Far East is usually between EUR 5.51 and EUR 14.20. Although synthetic materials dominate these markets, leather shoes are also imported at cheap prices. With such a low selling price, the incentive to buy is high – and consumers typically ignore where the materials are coming from and the disastrous conditions under which they are produced. At Shoepassion, we choose a different, sustainable path.
The Underestimated Power of Consumers
The aim for buyers is clear: saving money no matter what. It's not until the disturbing images of collapsing factories in Bangladesh, Cambodia, or Pakistan appear on our screens, resulting in the deaths of thousands of workers, that people's consciences are finally forced to take note. It is often only then that we realize there are countless low-wage workers producing fashion for the Western hemisphere under exploitative conditions, a travesty compounded by the unforgivable crimes against nature taking place in the tanneries of India and Bangladesh.
This can, however, be mitigated by more conscientious consumption on the part of the individual consumer and with brands distancing themselves from exploitative working conditions and demanding strict minimum ecological manufacturing standards. Here at Shoepassion, this goes without saying.
Made from Sustainable Materials by European Manufacturers
The shoes made by our own brands Henry Stevens, Heinrich Dinkelacker, and N91 are therefore manufactured exclusively in Europe. The designs are created in our Berlin headquarters and produced in carefully selected factories in Spain, Portugal, and Italy – saving considerable CO₂ emissions thanks to the resulting short transport distances.
We also refuse to compromise when it comes to the materials we use. For example, the hides for our calfskin shoes come from France and are predominantly vegetable tanned, allowing us to use the term "organic leather".
We also use vegan leather alternatives: Uppers made from leaves and grapes, plus soles containing significant amounts of seaweed. We also support recycling by using recycled plastics in the outsoles of our trainer models.
In addition to our own brands, we feature shoes from selected partner brands that operate in line with our philosophy, have a credible brand history, and offer the greatest possible levels of sustainability and transparency, while also meeting the highest quality standards.
Sustainable and Transparent
We know the people who make our shoes personally, we know the origins of our leathers, and we don't have our shoes shipped to our customers through anonymous logistics centers – we handle dispatch ourselves. Unlike other large, well-known fashion retailers, we also treat all of our employees with respect. This applies not only to employee management and mutual day-to-day respect, but also to good working conditions and fair pay.
From production to delivery, we strive for the greatest possible levels of sustainability and transparency. This includes both our manufacturing and tanning, as well as the genuine opinions and experiences of our customers.
»A shoe should not only look beautiful and timeless. Its origins must be transparent, and its manufacturing must be in harmony with people and the environment. Our goal is to offer our customers a sustainable product that will become a long-lasting companion.«
– Björn Henning, CEO Shoepassion Group
Handmade and goodyear-welted Shoes at Shoepassion.com
High-End Shoes for men & women ★ Various styles & designs ★ High quality ★ Fair & sustainably produced in Europe ★ Exellent value for money ★ Many models on sale