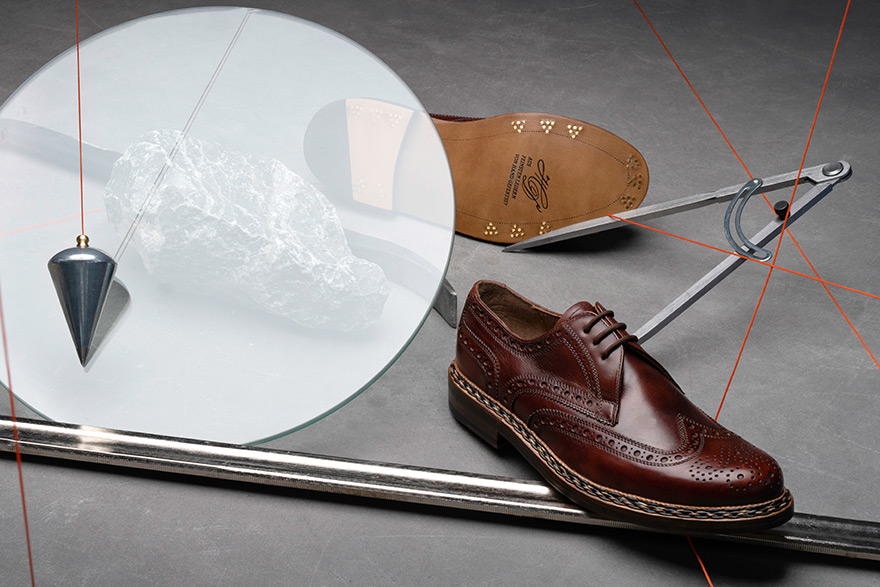 Named for its city of origin, this model is an old favourite among the shoemakers of Budapest. However, it's not quite accurate to refer to the budapester as a men's shoe model—it's more like a special kind of last.
The budapester is one of the best-known varieties of men's footwear. Though, it's not just a type of shoe; the budapester is much more than just an open-laced, double-stitched derby decorated with broguing, a heel cap and a wing cap. It also features a double sole, a high toe cap and a large heel. What makes the budapester truly one-of-a-kind is the relatively straight last [*] with which it's made.

In Hungary, the Budapester goes by »Karlsbader«
While the precise origin of the name »budapester« is unclear, it probably came around because this shoe has been the unmistakeable hallmark of Budapest shoemakers since the end of the 19th century. Funnily enough, these shoes are known as »karlsbaders« in their homeland.
These sturdy shoes are an excellent choice for the big and tall gentleman, and they work well for all manner of leisure activities. Although black models pair especially well with sporty outfits, the same can't be said for business suits. On the other hand, they do combine well with corduroys and jeans.
Budapesters are often mistaken for full brogue derby shoes. Here's a tip for telling them apart: unlike full brogues, budapesters possess a high and relatively wide rounded tip, as well as a distinctive last shape.
Additional types of shoes
Handmade Leather Shoes at Shoepassion.com
Classic Shoes for men & women ★ Various styles & designs ★ High quality ★ Fair & sustainably produced in Europe ★ Exellent value for money ★ Many models on sale